Umar Majeed
Lahore, Pakistan
Motivated and passionate learner and developer always ready to welcome new challenges and goals. Bringing forth a strong academic and industry background with more than three and a half years of experience in leading software companies on different web projects and products.
Knowing 8+ programming languages and worked on different frameworks like Laravel Codeigniter along with that have hands-on experience with Wordpress, Magento, Opencart, Shopify. Experienced in hosting services, servers, clouds, FTP.
One year of experience in the industry as an SQA Engineer and learned automation, manual testing with best practices of user testing and software engineering.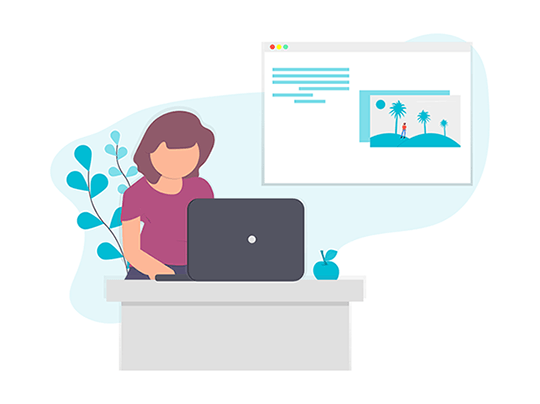 What Actually I Do

My Services
Full Stack Website Development
As a developer, I will help you to fix or develop the Laravel, PHP Codeigniter website. Technologies I'm working on. Codeigniter Laravel PHP Wordpress OpenCart E-Commerce Bootstrap & HTML Speed…
Website Design
UI/UX designer to help you to set up a good looking and modern design for you using bootstrap, HTML, CSS, jQuery with the custom build design. Template editing and modification,…
WordPress Development
I can help you in Full WordPress Creation, Customization, website Bug Fixes, Installation & Setup, WordPress Theme, and Plugin Installation, and Integration. WordPress installation on your hosting 100% Responsive Design.…
Software Quality Assurance
Usability Testing Regression Testing User Experience Design Interaction Vulnerability Testing Penetration Testing Security Testing Software Quality Assurance Testing on different browsers and screens All types of Website Testing E-commerce Application…
What My Freedom

Client Say
I really like your work ethics and great website development skills. I highly recommend you to anyone that is interested in having top quality* 5 stars service. I'm gonna re-order again :) !!!!
a great job, very professional, good communication, all super excellent. Certainly, a person who would recommend. Good experience. Super well work and commitment. Thank u friends. :)
my first experience in fiverr...was very very helpful and I am 100% satisfied with the job...basically I will be doing more task in up coming days ...thanks again umar brother you are wonderful
Great work. Excellent communication and friendly fill allthe requirements. I have never seen this kind of helpful developer on fiverr. Strongly recommend.
I have no words to describe how thankful I am ..thank you brother umar for helping on my project ...you are outstanding seller ...thank you very very much
Umar is a trustworthy person whos always willing to help you fixing software bugs. Great communication and software skills. I highly recommend him!
excellent work as always. Umar has done a few bits of work for me now and has been 100% perfect each time and will definitely recommend and work with again. 100% amazing developer and perfect communication
it was a great experience working with Umar. His approach was very professional. he looked at the nitty-gritty of the code flow and was quickly able to identify the problem . I would prefer to work with him in future, for my product roadmap
Umar is a trustworthy person help me to fix all the issues very quickly and provided suggestions for improvements. Great communication and software skills. His communication was top-notch, he met all deadlines, and his skills were reasonably strong. I highly recommend him and will likely have additional jobs for him…